The Best Restoration Company In Fayetteville NC
Emergency Restoration Company LLC Responds Quickly



In the aftermath of a disaster such as a fire, flood, or mold outbreak, restoration companies play an essential role in helping families and businesses regain normalcy. These experts specialize in repairing, drying out and cleaning up the damage, restoring properties to their pre-loss condition. The quality of service varies among companies, with some offering superior services that truly set them apart. In Fayetteville, NC, one company has consistently proven its dedication, quality, and excellence: the Emergency Restoration Company.
A Close Look At Restoration Services
Before we highlight the superb services of the Emergency Restoration Company, let's explore what restoration services entail. The best restoration companies in Fayetteville NC come in handy after a disaster, cleaning up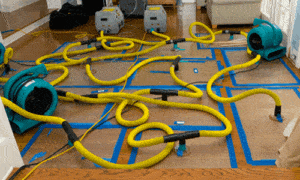 the mess and repairing the damage to make your property habitable again.
Services include water damage restoration, flood damage clean up, mold remediation, storm damage restoration, and professional restoration services.
Emergency Restoration Company: The Gold Standard in Restoration Services
Among the various restoration companies in Fayetteville, NC, the Emergency Restoration Company stands out as a paragon of excellence, courtesy of its comprehensive services, highly trained team, and commitment to customer satisfaction. Not only that but we will help you process your insurance claims so you don't have to worry.
Comprehensive Array of Services
One of the standout features of the Emergency Restoration Company is the comprehensive suite of services it provides. From water and fire damage restoration to mold remediation and storm damage restoration, they have got you covered. They also provide additional services, including storm damage cleanup and flood damage repair.
24/7 Emergency Response
Disasters don't adhere to business hours, and neither does the Emergency Restoration Company. Their trained teams are on call 24/7, ready to respond promptly when disaster strikes. This level of availability sets them apart from many competitors and is invaluable when immediate intervention is needed to prevent further damage.
Exceptional Expertise and Experience
The Emergency Restoration Company also boasts an experienced team of IICRC-certified professionals. This certification ensures their technicians are well-versed in the latest industry standards and practices. With their wealth of experience, they can navigate any disaster, ensuring a thorough, high-quality restoration process.
Why is Emergency Restoration Company the Top Choice?
Several elements set the Emergency Restoration Company apart from other restoration companies in Fayetteville, NC. This includes their 24/7 availability, wide range of services, and certified team.
Customer-Centric Approach
At the core of their operations is a commitment to the customer. They understand the stress associated with disasters and strive to alleviate it through swift and efficient service. Customer testimonials consistently praise the team for their professionalism, empathy, and ability to deliver exceptional results.
Professional Certification and Training
Their team's professional certification is another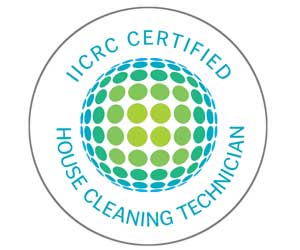 important factor. Their IICRC-certified status assures customers that they adhere to the highest industry standards in their restoration practices.
Efficient and Prompt Service
With a 24/7 response protocol, the Emergency Restoration Company ensures they're always available when disaster strikes. This prompt response can often mean the difference between minor repairs and significant damage.
Let's Sum It All Up
While there are some very competent restoration companies in Fayetteville, NC, the Emergency Restoration Company clearly stands out as the premier choice.
With its comprehensive services, round-the-clock availability, highly trained team, and a commitment to customer satisfaction, they embody the gold standard in restoration services.
Whether you're dealing with water damage, storm damage, or mold, the Emergency Restoration Company has the expertise and resources to restore your property quickly and efficiently. When disaster strikes, you can trust them to help you return to normalcy as quickly as humanly possible..