Fayetteville Emergency
Water Damage Restoration
Water Damage Clean Up Fayetteville NC
Fast Response 24/7 - 365 Days A Year

WE WORK WITH ALL INSURANCE COMPANIES


It's time for you to stop reading and call for help right now. Fast action is key for reducing water damage problems. The faster you respond the better the problem can be solved.

The Emergency Restoration Company in Fayetteville provides cleaning, dry out and disinfection of flooded basements. You need to act quickly to prevent mold  growth.

When a severe storm strikes or you suffer from roof leaks, your home's integrity can be compromised.  The water problems that occur require your immediate attention.
Emergency Restoration Company LLC:
The Choice For Fayetteville Water Damage Cleanup
When water damage strikes your home or business in Fayetteville, NC, it's essential to act quickly and efficiently to prevent further damage and costly repairs. In Fayetteville, Emergency Restoration Company LLC is your go-to solution for prompt, reliable, and professional emergency water damage repair services in Fayetteville and the surrounding areas. 
We have over 30 years of experience in working with insurance companies so we provide you with a less stressful way to file and process your claim. 
What Is Emergency Water Damage Service?
When disaster strikes in the form of water damage, quick action is necessary for ensuring that your property can be restored fully through the emergency water damage cleanup process. 
This may include everything from getting rid of excess moisture to repairing structural damages caused by flooding or leaks. Luckily Fayetteville's Emergency Restoration Company LLC has both the expertise and resources needed to tackle these tasks head on.
Our company is committed to providing homeowners and business owners alike with the best possible service and getting them back up and running quickly. 
With over 30 years of experience in working with insurance companies we can also help you navigate the claims process. For reliable and speedy residential or commercial emergency water damage cleanup and restoration trust Fayetteville's Emergency Restoration Company LLC.
Fayetteville Emergency Water Damage Restoration
When it comes to protecting your home or workspace from the damaging effects of water leaks or crawl space/basement flooding Emergency Restoration Company LLC has got you covered!
With years of experience providing top notch water damage restoration services in Fayetteville area we have developed a reputation for offering reliable solutions tailored to meet our clients' unique needs.
Our team is made up of highly trained experts who possess in depth knowledge on how best to address specific challenges regarding water leakages and related hazards such as mold infestation.
We adhere strictly to industry standard practices when carrying out operations involving hazardous waste disposal.
Why Choose Emergency Restoration Company LLC For Water Damage Repair?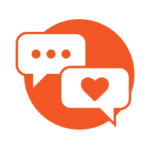 We Put Our Customers Interests First
We often ask ourselves why we do what we do, it's about the people in Fayetteville. Helping our customers and their property recover from water damage is our prime mission!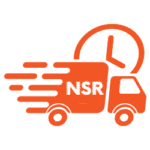 We are there for you  24/7 365 days a year. If you need help restoring your damaged property we are only a phone call away and will usually be there in one hour or less.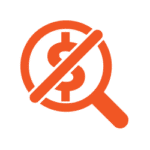 Free Inspections And Consultations
Our experts are here for you. Eliminate all the noise and confusion with a free inspection and a detailed estimate of all your damage restoration costs.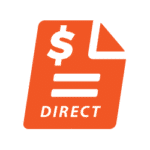 We Work For The Homeowner Directly
We coordinate all billing directly with your insurance company to manage your property damage restoration claim. We work for you and will help you with your claim.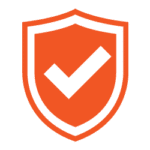 Licensed - Certified - Insured
We are water damage professionals that have extensive specialized knowledge and the  experience to do the required restoration work. Your satisfaction is always 100% guaranteed.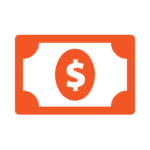 Standardized Industry Pricing
Every insurance carrier across the nation has standardized prices and they are preferred for seamlessly resolving of water damage restoration claims. We adhere to them.